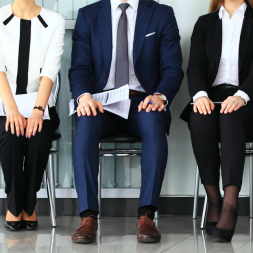 ---
Finding a job as a new grad nurse practitioner can be tough. You contact local practices and reach out to job postings only to hear that while your resume looks interesting, the company is only hiring experiences NPs. How are you supposed to get experience if no one will hire you? Not to mention, you're motivated to work hard and succeed so really the practice is missing out, right?
If you're a less experienced nurse practitioner and are tired of getting the proverbial door slammed in your face as you look for a job, try positioning yourself in the following ways to break the new grad employment curse.
1. Make a Long-Term Commitment
One concern many practices have is that they will take the time and energy required to help a newly minted NP overcome the new grad learning curve only to have the provider quit the practice soon after. Reassure employers hesitant to hire based on inexperience by signing a longer-term employment agreement. Make sure you've done your research and know the practice will be a good fit for you before signing on long-term.
2. Highlight Your RN Know-How
While you may not have worked as a nurse practitioner, you likely have some RN know-how under your belt. Position yourself as experienced in this role during the interview process. Discuss that while you may not have worked as a provider, you do have a robust healthcare background. Talk about how this has helped as you have seen patients during your clinical experience in school and how it will continue to be an asset as you work toward autonomy in the nurse practitioner role.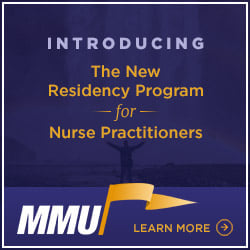 3. Propose an Introductory Salary
The truth is, as a less experienced nurse practitioner you will not provide as much value to a practice as you will later in your career. You will see fewer patients. You will need assistance along the way. So, propose a reduced salary for six months to a year to get your foot in the door with your employer of interest. Accepting compensation at a rate that's more reflective of your level of experience gives an employer incentive to hire you and is a small price to pay to land yourself your first job in a tough market.
4. Pitch a Patient Flow Plan
Many healthcare facilities shy away from new grad nurse practitioners given that they service a complex or high acuity patient population. Often, however, there may be a way to structure provider staffing that maximizes the skill set and level of experience of each provider and creates an opening for newbies. Ask your prospective employer if they would consider scheduling you with lower acuity patients or for walk-in visits, for example. This way those with a more advance clinical skill set can treat complex patients and you can build a clinical foundation with simpler cases, landing a job in the process. A word of caution – use care in the way you ask if such a plan is possible. You don't want to sound pushy.
5. Working Full-Time is Overrated
Okay, okay, working full-time may not be overrated as it comes with perks like health benefits and a retirement plan. However, as a new graduate nurse practitioner, limiting yourself to full-time opportunities narrows your job pool. Consider accepting a PRN or part-time position if it will help get your foot in the door with an employer. If the opportunity doesn't lead to more hours with that employer, at the very least, you can apply to future positions as an experienced NP. Some hours is better than no hours when it comes to getting established in your new role.
6. Do Your Research
Each healthcare facility is different. Some value providing excellent customer service. Others prioritize patient volume. Some employers seek to create highly functioning provider teams. If at all possible, learn a little bit about the culture of the practice to which you are applying. What is important to that particular employer? Play up your strengths that match the practices's priority during the interview process. Positioning yourself as a good cultural fit for the practice may just be enough to get an employer to overlook your lack of nurse practitioner experience.
What struggles have you faced in your search for a job as a new nurse practitioner?
You Might Also Like: 5 Questions to Ask if You Don't Love Your Nurse Practitioner Job
Your email address will not be published. Required fields are marked *
STAY UP TO DATE WITH NEWS & BEST PRACTICES
Form