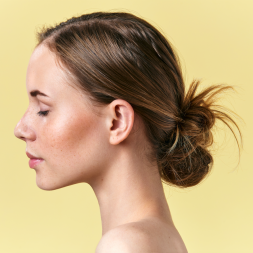 ---
During some downtime at work this afternoon, several nurses and I were discussing our need for some Botox…STAT. Our love of sunshine seems to be catching up with us resulting in unsightly, premature forehead wrinkles. Ultimately, we decided the solution to our problem was for these nurses to go back to school and become dermatology nurse practitioners. But how?
There's a lot of confusion over the dermatology nurse practitioner career. Most NP programs don't cater to the dermatology specialty leaving prospective NP's to pave the way into the skin care profession themselves. Fortunately, the path to becoming a dermatology nurse practitioner is pretty straightforward.
Step 1: Get your nurse practitioner degree in a more general specialty
Unfortunately, there are not any master's level dermatology nurse practitioner programs out there. The only derm-specific program for NPs is the DNP in dermatology at the University of South Florida. If you prefer to skip the DNP and practice with a master's degree, or are unable to attend USF's dermatology program, you still have plenty of options.
The easiest and most flexible way to become a dermatology NP is to get your degree as a family or adult nurse practitioner. While these specialties are certainly not skin focused, they give students an essential primary care foundation they can build upon when becoming more specialized.
Step 2: Decide if completing a dermatology residency is right for you
Similarly to dermatology-focused NP programs, dermatology residencies for nurse practitioners are nearly non-existent. The Lahey Hospital and Medical Center in Burlington, Massachusetts offer the nation's only dermatology nurse practitioner residency. While the experience acquired in an NP residency is certainly valuable, prospective derm NPs shouldn't feel pressure to complete this program. The majority of dermatology nurse practitioners enter the field with little or no experience learning their skin care skills on the job.
Step 3: Land a job in a dermatology clinic
Finding a dermatology clinic willing to train you without specialty experience is the key to beginning your dermatology career. While many dermatology clinics employ NPs and PAs, make sure the clinic to which you are applying has an environment conducive to new graduates. You will need a lot of help in your fist days working in a specialized clinic. With other NPs, PAs and MD's willing to help you hone your skills, you will undoubtedly succeed in dermatology practice. Without a supportive learning environment, you will undoubtedly become frustrated leaving you drowning in a sea of atypical moles, melanoma and glycolic acid peels.
Step 4: On the job learning
Once you find a clinic committed to making you the next mole-excising, rash diagnosing, skin soothing expert, word hard at perfecting your skills. Taking extra steps to mastering your new profession will pay off big-time in your practice. Watch other providers perform procedures during your downtime, get advice from experienced aestheticians learning their element of practice and research on your own so you are as prepared as possible while also demonstrating commitment to your new employer.
Remember, working in a highly specialized area comes with a steep learning curve. Be patient with yourself as you perfect your practice.
Step 5: Consider an official dermatology NP certification
The Dermatology Certified Nurse Practitioner organization offers an official dermatology NP certification. In order to qualify to become a certified dermatology NP, applicants must hold current NP state license, have at least a master's degree in nursing, be nationally certified as a nurse practitioner and have completed at least 3,000 hours of dermatology NP practice.
A certification through the DCNP lends credibility to the specialized training you have completed outside your formal NP education and can help in future job searches.
Without a clear-cut path to the dermatology nurse practitioner profession, many NPs struggle to find a way to enter the field. But, by following the preceding steps you can land a career as a dermatology NP. With a notoriously laid back work week (Friday's off anyone?) and a salary into the six-figure range, dermatology nurse practitioners have it pretty good. If you are a nurse practitioner interested in skin care, a career in dermatology might be just the job for you.
Your email address will not be published. Required fields are marked *
STAY UP TO DATE WITH NEWS & BEST PRACTICES
Form