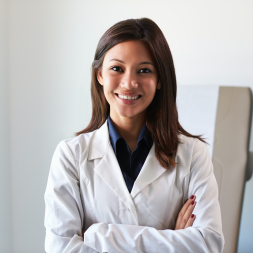 ---
Choosing your nurse practitioner program specialty is important as it will direct your career. What do you choose?
If you are already working in nursing, think about your experience and what types of patients you like working with the most. Do you like working with children, adults, elderly or a mix? Do you enjoy being really good at one thing or do you like to see a wide variety of patients? Would you rather work in a hospital or in a clinic setting?
If you are not already a nurse, I would highly recommend job shadowing multiple nurse practitioners working in different areas. Ask them what they enjoy about their jobs and most importantly what they do not like.
If you don't know what you want to do, choose family! The FNP is the most flexible specialty as you are trained to see children and adults. If you ultimately decide you would like to work in the hospital rather than a family clinic, you can still do so. Even if you don't enjoy seeing children, the ability to do so greatly increases your marketability when looking for a job after you graduate. Personally, as a Family Nurse Practitioner I work in the Emergency Department. I have friends who are certified in the FNP specialty who work in primary care clinics, urgent care clinics, oncology practices and cardiology practices.
Here is a quick breakdown of the most commonly offered nurse practitioner specialties.
Family Nurse Practitioner (FNP)

Family Nurse Practitioners provide comprehensive care to individuals of all ages. FNP's work in settings such as clinics and health departments providing care of both acute and chronic illness. They are also involved in illness prevention, disease management and patient education.

Acute Care Nurse Practitioner (ACNP)

Acute Care Nurse Practitioners are prepared to assess and treat adults with both acute and chronic illness. ACNP's work in a variety of settings including the emergency department, specialty clinics (ex. cardiology, oncology), the intensive care unit and the hospital setting. As an ACNP, you will be prepared to diagnose and treat patients with complex medical conditions.

Adult Nurse Practitioner (ANP)

Adult Nurse Practitioners are trained to treat individuals age 12 years and older. ANP's work mainly in primary care clinics treating both acute and chronic disease. They also focus on teaching their patients health promotion and disease prevention.
Geriatric Nurse Practitioner

The Geriatric Nurse Practitioner is trained to provide primary care to elderly patients in clinics and skilled nursing facilities. Geriatric Nurse Practitioners diagnose and treat acute and chronic illness in older adults. They are also responsible for educating older adults and their families in areas such as health promotion, maintenance and management as well as disease prevention.
Neonatal Nurse Practitioner

Neonatal nurse practitioners treat both preterm and full term infants with acute illness and/ or chronic medical conditions usually within a hospital environment. Neonatal nurse practitioners work with families to develop treatment plans for infants and neonates.

Pediatric Nurse Practiitoner (PNP)

Pediatric Nurse Practitioners work with children from birth to age 21. The provide services such as diagnosing acute illness, managing chronic health conditions and performing routine check-ups. Most work in outpatient clinics.

Psychiatric- Mental Health Nurse Practitioner (PMHNP)

The Psychiatric Nurse Practitioner treats individuals with emotional and behavioral problems as well as psychiatric illness and substance abuse problems. The PMHNP manages mental illness through prescribing medications as well as psychotherapy. Psychiatric nurse practitioners work in a variety of environments including private clinics, community mental health clinics and substance abuse facilities.
Women's Health Nurse Practitioner

Women's Health Nurse Practitioner provide care tow omen from adolescence to old age. Their main focus is reproductive and gynecological health. A Women's Health Nurse Practitioner works in a variety of environments including OB-GYN clinics, prenatal clinics and Women's Health clinics.
Which specialty are you interested in?
Your email address will not be published. Required fields are marked *
STAY UP TO DATE WITH NEWS & BEST PRACTICES
Form