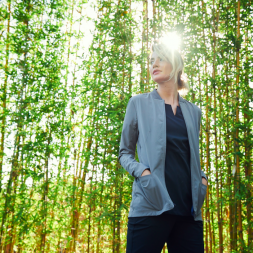 ---
By Our Friends at Medelita
Each year we look forward to Nurse Practitioner Week as a time to celebrate the amazing work of NPs across the country, and to raise awareness for the critical role NPs play in our healthcare system. As our healthcare system gets more and more convoluted, patients can count on these highly skilled, advanced practice nurses to provide compassionate care and patient education to lead a healthy lifestyle.
To celebrate the NP profession, Medelita is giving away a free Medelita makeover for one lucky Nurse Practitioner! This prize will include a set of custom embroidered scrubs, scrub jacket, lab coat, and stethoscope.
Medelita garments are perfect for NPs and medical professionals who typically face very hectic schedules because they are extremely low maintenance and don't require any special care. The performance features of the fabric are integrated into the very fiber of the yarn and won't wash out, ever. You can wash these performance scrubs and lab coats on the hottest possible industrial laundry settings, and they will still look as good at wash 100 as they did when you first got them – in fact, Medelita guarantees the performance of all their products with a yearlong warranty, and they are the only scrubs and lab coats company to offer any sort of warranty on their gear.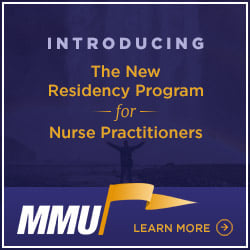 The founder of Medelita worked in Emergency Medicine for over a decade, and she used her experience to create scrubs and lab coats that could stand up to the rigors of a 16-hour shift and beyond. Designed to breathe and move with you, wick away moisture and sweat, and with antimicrobial properties that won't wash out, Medelita scrubs and lab coats are uniquely equipped for medical professionals to help you do your job in comfort and ease (did we mention that there are up to 10 pockets plus a scissors loop in one set of scrubs?).
The winner of this year's NP Week giveaway will win a full personalized Medelita makeover valued at over $400. Click here to browse Medelita lab coats + scrubs and comment below or email thriveap@thriveap.com with the reason you could use a Medelita makeover to enter and win!
Happy NP Week 2018!
Your email address will not be published. Required fields are marked *
STAY UP TO DATE WITH NEWS & BEST PRACTICES
Form