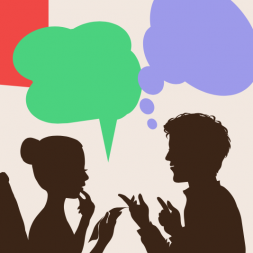 ---
As a nurse practitioner you might think that being part of a professional network is limited to those in the business world on a mission to climb the corporate ladder. But actually, building a professional network as a nurse practitioner is one of the most powerful ways to advance your career and practice. Like the links in a chain, individuals are stronger when they're connected to one another. While the advantages of a professional network are endless, here are just a few reasons you should go beyond the walls of your clinic or department and build your professional network as a nurse practitioner.
Stay Up to Date with Medicine
Medicine is evolving at a rapid pace. What you thought was evidence-based practice yesterday has become archaic and outdated today. The treatment guidelines your practice used last year no longer apply. Keeping in touch with other professionals in your field allows you to stay up to date with information on groundbreaking research, new methods and techniques and emerging best practices, and even local healthcare trends. Being informed of where medicine is headed can help you anticipate the advancements that you'll need to make to practice to your full potential as a nurse practitioner.
Be Informed on the NP Profession
Networking can also help you stay informed on the latest changes (both good and bad) coming to the nurse practitioner profession such as emerging specialty areas and ways in which the scope of practice laws are expanding. The NP profession is relatively new so the role of nurse practitioners is constantly changing to help meet the healthcare needs of our country. Connecting with others helps you stay in the loop when it comes to these trends.
Career Opportunities
Statistics show that networking is the best way to land a new job. Knowing someone at a site that has an opening for a position you're vying for greatly increases your chances of actually being hired. Professional networking can even expose you to positions before they're posted on job boards keeping you competitive in the nurse practitioner job market.
Become More Well Rounded in Your Practice
Networking with other medical professionals outside of just the NP profession can help you become more well rounded in your own practice. For example, forming a network with physicians, NPs and PAs alike can help you expand your medical knowledge base. Similarly, connecting with pharmacists can give you an unmatched resource when it comes to questions about drugs and prescribing. Observe the way others approach their patients to so that you can adopt best practices of your new connections.
A Strong Support System
Having a network of other medical providers allows you to share your experiences, knowledge and expertise as well as resources with one another. Sometimes a network can be especially beneficial when you're facing challenging times in your career as you'll have a strong support system to lean on for guidance and to commiserate with.
Opportunity for Growth
Similar to a strong support system, networking with other providers can help you to reach new heights in your career as your contacts can inspire you to work harder on a daily basis and to continue to push yourself to grow in your skills and abilities. This might come in the form of opportunities outside the scope of direct patient care like speaking at a conference or co-authoring a journal article. Expand your career parameters by seeking out individuals who already have.
Having a professional network with other providers is critical to your success as a nurse practitioner. You never know what doors a connection may open for you professionally. Thankfully, it doesn't have to be complicated. Networking can be as easy as striking up a conversation in the hallways of the hospital.
Your email address will not be published. Required fields are marked *
STAY UP TO DATE WITH NEWS & BEST PRACTICES
Form