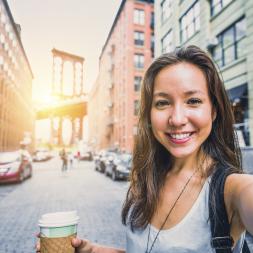 ---
If you don't have a significant background in healthcare and want to become a physician assistant, getting your career off the ground can be frustrating. Most physician assistant schools require that students have experience in a setting providing direct patient care. Often, this requirement is hundreds, or even thousands, of hours. Fortunately for prospective students without such experience, there are a few schools that don't require direct patient care hours for admission.
If you are interested in becoming a physician assistant and have limited healthcare experience, check out these East Coast PA programs without a direct patient care experience requirement.
Pittsburgh, PA
Duquesne University's physician assistant program is the nation's first five-year entry-level master's degree program. Though direct patient care hours are not required for entry, demonstration of knowledge of the PA profession and shadowing experience will give you a competitive edge, as will a strong academic record.
Erie, PA
Though not required at the time of application, upon acceptance students are required to complete thirty hours of healthcare exposure through volunteer or paid work in a patient care setting. Examples include experience in a hospital, geriatric center or similar health care facility. Also a five-year entry-level program, Gannon University only accepts 58 students per year and does not offer post-baccalaureate spots to students outside the five-year program.
3. Lock Haven University of Pennsylvania
Lock Haven, PA
With four locations across Pennsylvania, core PA program faculty are available onsite at all campus locations, have over 130 years of cumulative health care experience, and represent leaders within the PA profession and PA education. Though direct patient contact hours are not required, they are extremely beneficial to acceptance into the program. Competitive applicants must also have evidence of a potential for future practice in primary care in medically underserved areas of Pennsylvania.
Dallas, PA
Direct patient care hours are not required but are preferred at Misericordia University. Unfortunately, the school is no longer accepting new students for enrollment due to Accreditation-Probation. The university is currently voluntarily withdrawing from the ARC-PA accreditation process effective August 30, 2017.
5. Medical University of South Carolina
Charleston, SC
Ranked #25 nationally by U.S. News World and Report as one of the best PA programs in the country, MUSC receives approximately 475 applications per year but accepts only 60 students. Competitive and successful applicants have an average of 500 direct patient care hours received from shadowing, volunteering or paid work experience, although this is not technically required.
Piscataway, NJ
One of the nation's largest academic health centers, Rutgers' Physician Assistant Program Class of 2015 achieved a 100% first time pass rate on the PANCE. Though direct patient care hours are a requirement for admission, there is no set minimum in order for applicants to be considered for acceptance. The program offers two routes of entry- direct entry post-baccalaureate and an entry route for students who have not yet earned a baccalaureate degree.
7. Thomas Jefferson University
Philadelphia, PA
Nationally known for its interprofessional approach to education, Thomas Jefferson University enrolls more than 3,700 healthcare professionals annually. Over the past five years, graduation rates have been at or exceeded 90 percent. Applicants to the PA program are required to have direct patient care hours, but there is not a required minimum.
You Might Also Like: Physician Assistant Trends – How is the Average PA Changing?
Your email address will not be published. Required fields are marked *
STAY UP TO DATE WITH NEWS & BEST PRACTICES
Form