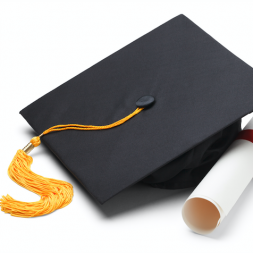 ---
Attending an elite family nurse practitioner program can be alluring. From prestigious ivy leagues to private religious institutions, the East Coast region is home to some of the United States' oldest and most exclusive schools. Before you jump the gun based on the name of the school itself, it's important to consider a few other stats beforehand. Perhaps one of the most important considerations is how likely you'll be the pass the NP certification exam.
Here are twelve east coast FNP programs with a 100% passing rate on the national certification exam.
Fairfield, CT
Not only is the Egan School of Nursing at Fairfield University is among one of the top fifteen nursing programs in the country, it's the top nursing program in Connecticut as well. It's graduate and doctorate nursing programs are specifically ranked among the best in the country by U.S. News and World Report, too.
Fairfield, CT
Although the FNP program at Sacred Heart University recently transitioned to being offered fully online, the university had a 100% passing rate on certification exams in its final year as a hybrid program when scores were last collected.
Storrs, CT
The FNP program at the University of Connecticut has consistently had a 100% pass rate on certification exams for the last three years. In its most recent year, 96% of graduates passed on the first try.
West Haven, CT
Founded in 1923, Yale University's nursing school was the first within a university to prepare its nurses under an education rather than an apprenticeship program.
Chestnut, MA
Grounded in Jesuit ideals, the Connell School of Nursing at Boston College prepares its FNP students to thrive as compassionate leaders in communities, in their practice and through research. The graduate nursing program is ranked number 31 in the 2018 U.S. News & World Report Survey.
Fairleigh Dickinson University
Teaneck, NJ
Fairleigh Dickinson University's nurse practitioner programs are rated by NurseJournal.org as one of the top five in the state. The School of Nursing also recently celebrated 65 years of providing excellent nursing education with 2,060 graduates this year.
Binghamton, NY
Ranked as the seventh best nursing school in New York, 100% of graduates passed the certification exam on their first attempt.
Bloomsburg, PA
Bloomsburg University's FNP curriculum focuses on the progressive development of competence in the multifaceted roles of advanced nursing practice as practitioner, researcher, leader and educator. The program also has a rural community focus to help students develop competence in assessing and identifying the health needs of the community for which they'll practice in after graduation.
Dallas, PA
Misericordia University has had a 100% pass rate for several years in a row and with the exception of last year, most of its students passed the AANP exam on their first try.
Philadelphia, PA
Established in 1973, the FNP program at the University of Pennsylvania was the first of its kind. Now top-ranked, students receive an innovative combination of diverse clinical experiences while enrolled, including the opportunity to complete their clinicals abroad, interacting with patients who speak languages other than English.
Scranton, PA
University of Scranton's FNP program can be completed in as little as 21 months full-time or three part-time. Classes are generally only one day per week with two days of clinicals.
Villanova, PA
Aspiring NPs in attendance at Villanova University are directed to an interpretation of nursing as a healing ministry emanated by love and demonstrated through service and the care of others. The FNP program has consistently had a 100% pass rate on certification exams for the last four consecutive years.
Your email address will not be published. Required fields are marked *
STAY UP TO DATE WITH NEWS & BEST PRACTICES
Form