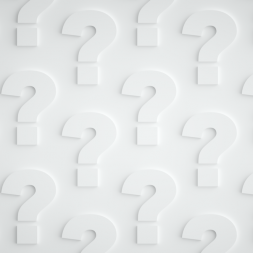 ---
If you're a new grad nurse practitioner, you're probably pretty tired of the paperwork that follows graduation. Not only have you studied for, taken and passed your certification exam, you've applied for your sate license to practice and may be going through the credentialing process for a new employer which means, yes, more paperwork. Not to mention, applying for a state license and waiting for your new job to start can be costly. Fed up with the licensing process and short on cash, nurse practitioners often ask me if they really need to apply for a DEA number.
Technically, as long as done in compliance with scope of practice laws in your state, nurse practitioners are able to prescribe medications without a DEA number. State licensure as a healthcare provider permits NPs to prescribe medications. Federal law, however, requires that nurse practitioners obtain a DEA number in order to write prescriptions for medications classified as 'controlled substances'. Without a DEA number, nurse practitioners may not write for controlled substances. Other medications, like antibiotics for example, are permissible.
"Perfect! Now I have an excuse not to get into a debate with patients over how and when to prescribe controlled substances like pain medications", think many nurse practitioners upon hearing they may prescribe without going though DEA formalities. This inclination, however, can be detrimental to your practice as an NP.
There are times when prescribing controlled substances is warranted (check out this attorney's advice for doing so). Without a DEA number, you preclude yourself from treating these types of patients. Commonly prescribed ADHD medications, for example, are controlled substances. Lyrica, often used to treat diabetic neuropathy, is a controlled substance. Some psychiatric medications fall under the controlled category as do many medications used to treat acute and chronic pain. If you're a nurse practitioner treating a patient for a fracture, for example, the ability to prescribe pain medications is often necessary to provide the best possible care.
Furthermore, employers place higher value on NPs with more independence in their practice. If you can't prescribe controlled substances, another provider in your practice must treat patients requiring these medications placing logistical strain on the company. Creating firm policies and procedures around your prescribing habits, while obtaining the ability to practice to your maximum capability is typically a more effective approach.
Not only can practicing without a DEA number as a nurse practitioner be a headache for your employer, pharmacies, insurance companies and other entities often use provider DEA numbers as a simple, standardized way to identify medical providers. Working without one will certainly increase the number of calls you get questioning prescriptions you've written. Responding to such inquiries takes up valuable time throughout the workday. While federal law may not require that nurse practitioners shell out the $731 dollars for a DEA number, its typically worth it from clinical, financial and administrative standpoint.
NPs must also be aware that states maintain their own prescribing regulations. States, for example, may require that nurse practitioners engage in a collaborative relationship with a physician, or seek additional licensure to write prescriptions, even for non-controlled substances. Don't neglect these requirements as you get your licensing in order.
If you're a nurse practitioner questioning the necessity of obtaining a DEA number, keep these practice considerations in mind. For the vast majority of NPs, having a DEA number increases utility as a healthcare provider and eliminates unnecessary logistical difficulties with practice.
Are you a nurse practitioner without a DEA number? How has this affected your practice?
You Might Also Like: What is the OIG Exclusion List, and How Could it Affect Your Practice?
Your email address will not be published. Required fields are marked *
STAY UP TO DATE WITH NEWS & BEST PRACTICES
Form