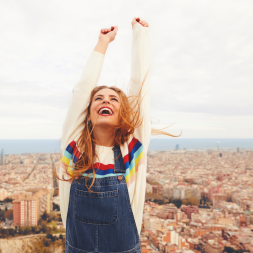 ---
While the way nurse practitioners and physician assistants work when is comes to patient care looks quite similar, there are regulatory differences between the two professions. Each state has a different set of scope of practice laws, one for NPs and one for PAs. These laws effect how effective and efficient employing these healthcare professionals is in different geographic areas therefore affecting the job market for and salaries of these providers. More practice freedoms usually leads to greater employability and higher salaries. So, do nurse practitioners or physician assistants have more freedom when it comes to scope of practice?
Scope of practice laws look different in each state and for each profession. But, there are several common themes for NPs and PAs consistent among states. These themes include:
Supervisory requirements – Must the provider be supervised by or collaborate with a physician to diagnose or treat patients?
Prescriptive requirements – Is physician oversight required to prescribe? What kinds of medications are NPs/PAs permitted to prescribe?
Cosignature requirements – Must a physician review and/or sign at least a portion of the NP/PA's charts or medical records?
Ratio requirements – In states where physician oversight is required, is the number of NPs/PAs a physician can oversee limited?
Let's take a look at where the nurse practitioner and physician assistant professions fall based on these metrics.
Supervisory Requirements
Physician Assistants
In the overwhelming majority of states*, 47, physician assistants must be supervised by physicians. Two states use alternate language to describe this relationship requiring that PAs have a collaborative agreement with a physician. Michigan requires that PAs work under a 'participating physician'. New Mexico is the most progressive of states when it comes to PA independence, requiring that only PAs with less than three yeas of clinical experience and specialty care PAs work under the supervision of a physician.
Nurse Practitioners
Unlike PAs, nurse practitioners may diagnose and treat patients without physician involvement in 33 states. Of the 18 states that do require physician involvement, 10 states refer to this as a supervisory relationship and 8 states refer to it as a collaborative relationship.
Supervisory Requirement Freedom: NPs > PAs
Prescriptive Requirements
Physician Assistants
Physician oversight is required for PAs to prescribe in all 50 states. Concerning types of medications PAs may prescribe, regulations are as follows:
PAs may prescribe schedule II-V medications in 44 states
PAs cannot prescribe Schedule II medications in 6 states (AL, AR, GA, HI, IA, WV)
PAs may not prescribe any controlled medications in one state (KY)
Nurse Practitioners
24 states allow NPs to prescribe without physician oversight while 27 states require some level of physician oversight for NPs to prescribe. Concerning types of medications NPs may prescribe, regulations are as follows:
NPs may prescribe schedule III-IV controlled substances in all 50 states and the District of Columbia

NPs may prescribe schedule II controlled substances in 45 states

NPs cannot prescribe schedule II controlled substances in 6 states
Prescriptive Requirement Freedom: NPs > PAs
Cosignature Requirements
Physician Assistants
20 states require at least some percentage of PA charts to be signed by a physician. 30 states and the District of Columbia do not require chart or medical record review. Note that the extent of chart review varies by state with some requiring just 5% of the PA's charts be reviewed and others requiring that all of the PA's records be reviewed by a physician.
Nurse Practitioners
9 states specifically require review of some portion of charts/medical records while 42 states do not require physicians to review NP's charts. This record review requirement varies by location and tends to be less stringent than the requirements for PAs as a whole. In most cases, chart review is required only "periodically" or if specified equates to 10% to 20% of patient charts.
Cosignature Requirement Freedom: NPs > PAs
Ratio Requirements
Physician Assistants
39 states limit the number of physician assistants that a physician can oversee at any given time. In states where the number of supervisory relationships is limited, this number ranges from 2 to 7 PAs per MD.
Nurse Practitioners
Most states don't designate a specific NP to MD supervisory ratio. Of the ten states that do specify the number of NPs that a single MD can supervise or collaborate with, the number ranges from two to eight. States may also place additional terms to guide these relationships. For example, in Georgia, a physician may enter into a supervisory agreement with up to eight NPs, but only actively supervise four NPs at any given time. Other states may enact terms that depend on if the supervised NPs practice on a full or part time basis.
Ratio Requirement Freedom: NPs > PAs
Takeaway
Overall, nurse practitioners enjoy more practice freedoms than physician assistants. While the takeaway may be different for your individual state, as a whole NPs may work with less physician supervision than PAs which affects documentation, prescribing, and the diagnosis and treatment of patients.
How does the level of independence for NPs and PAs compare in your state?
*Note that the term state in this article includes all 50 states and the District of Columbia, so 51 total geographic areas.
You Might Also Like: Can FNPs Work in Hospital and Specialty Settings?
Sources:
Nurse Practitioner Prescriptive Authority – AMA
State Law Chart: Nurse Practitioner Practice Authority – AMA
Physician Assistants' Scope of Practice – AMA
Your email address will not be published. Required fields are marked *
STAY UP TO DATE WITH NEWS & BEST PRACTICES
Form