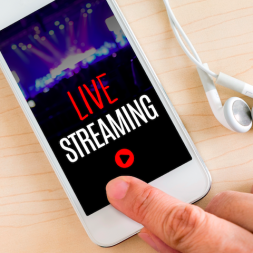 ---
Watch the recording to learn more about this residency-like program for NPs and PAs
If you missed yesterday's live ThriveAP+ info session, no problem. We're posting a video of the meeting so you don't miss out on learning more about this learning experience of a lifetime for new nurse practitioners.
As a new or soon to be new grad NP, there's a lot to consider as you kick off your career. Not only must you take into account the logistics of finding a job when you graduate, you must also develop a plan for success in your initial months of employment. NPs face a steep learning curve when they get into practice. While your schooling has given you a solid foundation to start from, there's still plenty to learn.
ThriveAP+ helps facilitate this transition from education to practice with a purpose. The residency-like program matches new grads with a supportive facility where the NP can work alongside experienced NP, PAs, and/or MDs committed to mentoring and training less experienced providers.
In addition to mentorship, ThriveAP+ provides a 12-month didactic curriculum that's incorporated into the workday to help continue the clinical foundation started in your NP program. ThriveAP+ kicks off with a conference in Nashville featuring ECG interpretation, suturing, office procedures workshops and more! We continue the learning experience with weekly meetings where you'll hear from speakers who are experts in their fields about various clinical topics that apply directly to your practice.
Learn more about ThriveAP+ by watching this recap of our live Q&A session.
To apply for ThriveAP+ or to download our information packet with more details, click here. Once you've checked out the info packet, feel free to email info@thriveap.com with additional questions.
We look forward to reviewing your application!
Your email address will not be published. Required fields are marked *
STAY UP TO DATE WITH NEWS & BEST PRACTICES
Form