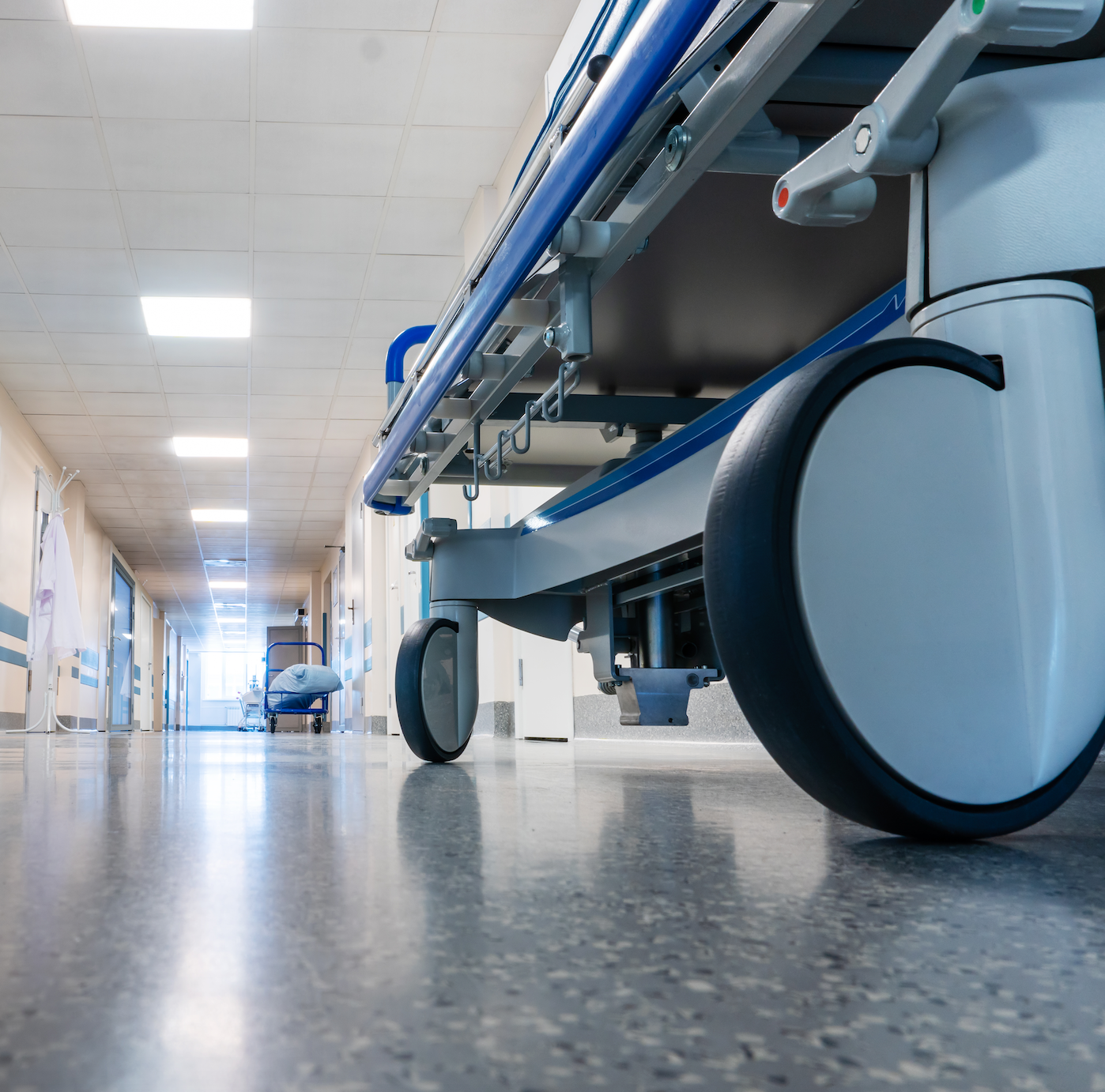 ---
It's no secret that rural health in America is in a dire state. Over the last decade, the number of rural health providers decreased by 15 percent, 113 rural hospitals closed, and another 700 facilities are currently at risk of closure due to financial vulnerability. While hundreds of critical-access hospitals struggle to stay afloat and to find and retain providers, the number of emergency room patients in rural communities surged by 60 percent over the last ten years. The numbers are disheartening for rural communities nationwide. The closure of these facilities not only leaves many without access to emergency medical care nearby but it puts the communities they serve at risk of an economic crumbling.
Even though many community hospitals lack access to medical resources and dedicated on-site emergency physicians and specialists, they're often the only hospital in the area for sometimes hundreds of miles. With nurses and advanced practice providers left in charge of the patients and no other colleagues to collaborate with on the most critical cases, providers find themselves quickly burnt out. Healthcare in rural communities is more than just providing underserved areas with access to medical care; it's the backbone of their economy. Local hospitals provide jobs and opportunities to the area's residents, encourage new families to relocate to the county and incentivize new and existing businesses.
There certainly is a lot of work to be done to keep rural healthcare on its feet. Fortunately, technological advances in telemedicine have given a new reason for hope that it can and will happen; that critical access hospitals in rural communities can not only stay afloat but can transform their facilities from surviving to thriving, have better retention rates, and give patients a chance at better outcomes with less need to transfer. It all comes from the push a red button within the hospital's ER walls, connecting its providers to a remote emergency room located in… a suburban industrial park in Sioux Falls, South Dakota.
Launched in 2009, Avera eCARE is a leading telemedicine provider in the United States, offering ICU, pharmacy, senior, correctional and emergency care. The company partners with health care systems, rural hospitals, long-term care (LTC) organizations, correctional facilities, outpatient clinics, emerging markets and others to reach medically underserved populations in positive and cost-effective ways.
In its emergency care division, the company currently provides remote emergency care for 137 hospitals across the country. Working out of high-tech cubicles in, yes, scrubs, the physicians and critical care nurses never directly see or touch their patients, yet they are just as emotionally invested as bedside providers. While one physician may be examining a head injury from one cubicle using a high-resolution camera, another may be using a microphone to check for breathing sounds on a possible heart attack case a thousand miles away from his colleague's patient.
It works with the implementation of secure, interactive, high-definition video and audio equipment and software into a hospital's emergency rooms, and then the training of existing hospital staff. Once up and running, a team of physicians stands by, ready to respond immediately to a range of services such as complex emergency cases, providing immediate medical direction, ordering diagnostic testing while waiting for the bedside provider to arrive, expediting air ambulance, nursing documentation and emergency specialty consults. Avera eCARE isn't just a hyped up version of a call center, either. The physicians and nurses actually become part of the hospital's local medical staff; receiving credentials and privileges to direct patient care in order to support and collaborate with the hospital's existing staff in delivering comprehensive care.
The telemedicine company has provided numerous benefits to the hospitals it serves; from improving the facilities' abilities to recruit and train providers, to helping hospitals avoid costly transfers and retain in-house revenue. Since 2009, the emergency division completed 110,000 video encounters, avoided potential transfers for 5,500 patients and improved recruitment and retention of providers by 81.5%. In 2019 alone, the company saw $3.5 million in cost savings. When local ER providers aren't immediately available, Avera eCARE physicians were able to provide a 21 minute reduction in door to physician.
Could Avera eCARE be one of the answers in how to solve the issues within rural healthcare, and will this new decade see more companies like it emerge?
Your email address will not be published. Required fields are marked *
STAY UP TO DATE WITH NEWS & BEST PRACTICES
Form