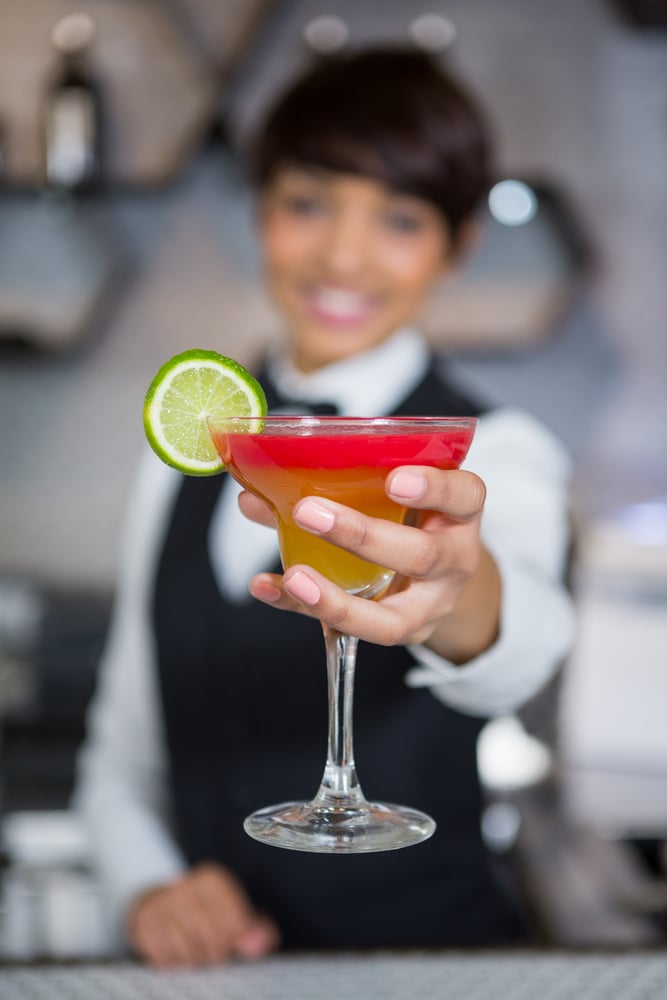 ---
It's officially National Nurses Week! How do you plan to celebrate? We figure the occasion is definitely an excuse for NPs to get together after work to share a cocktail and commemorate their accomplishments. To kick off this week's festivities, we've come up with a few nursing-appropriate concoctions. While the names might be a little off-putting, we've found these drinks for nurse practitioners to be quite tasty. Cheers!
1. The Nightingale Old Fashioned
Founder of nursing Florence Nightingale would be proud of the progress nurse practitioners have made. So, this week, throw one back in honor of the nursing profession's rich history. This twist on the Old Fashioned should do the trick.
To whip up a Nightingale Old Fashioned, mix 2 ounces bourbon, 1 1/2 teaspoons simple syrup, 2-3 dashes of Angostura bitters, one orange slice, ice, and one maraschino cherry.
2. Code Blue
This blue beverage might literally take your breath away. To create this code-worthy cocktail, mix 1/4 cup cranberry juice, one ounce citron vodka, one ounce blue curacao and one tablespoon lime juice. Don't forget to rub the rim of your martini glass with lime juice and dip the sticky rim in sugar to coat lightly before serving.
3. Skyypository
Certain days on the job as a nurse practitioner warrant some sort of memory erasing, or at least rest and relaxation, after work. Days involving suppositories are typically included in that category. So, top off your next rough shift with a Skyypository.
To make, muddle 1/2 sprig of rosemary with 1/2 ounce lemon juice and 1/2 ounce lemongrass simple syrup in a shaker. Add ice, 1 1/2 ounces Skyy vodka and shake. Strain over fresh ice and top with a dash of soda. Garnish with a rosemary sprig.
4. JCAHO Bomb
Nothing gets nurses fired up quite like a pending JCAHO inspection…and this Fireball cider bomb cocktail. Sip away some work week stress by mixing 2 ounces of Fireball Cinnamon Whiskey, 3 ounces apple cider, 1 ounce grenadine, 4 or 5 ices cubes, a few apple slices and a maraschino cherry.
5. The Night Shifter
Don't let working after hours get in the way of your National Nurse Practitioner Week festivities. Instead, add a little caffeine to cocktail hour. As an added bonus, this is a no frills drink- nothing complicated to put together in your sleep deprived haze.
Concoct this creation by pouring one ounce After Shock Fizzy Orange and one ounce Sambuca liquor over ice. Then, top off your glass with chilled Red Bull.
6. Gin and Colonic
In the mood for a cleanse? The Gin and Colonic keeps things fresh while still livening up your next happy hour event. To make this gut-pleasing creation, add 6 mint leaves, 1/4 lime, sliced, 1 1/2 ounces gin, and one tablespoon sugar to a shaker and muddle. Then, add 4 or 5 cucumber slices to the shaker and shake vigorously. Finally, pour the mixture over a glass containing 4 ounces of tonic water and a few ice cubes. Stir, let sit for a few minutes then enjoy!
7. The Banana Bag
You may need your own fluid and electrolyte replacement if you down too many of these tasty creations. The rum and banana combo is unexpected and a hint of irish cream makes this drink perfect for the coming cooler months. To make, mix one ounce white rum, 1/4 ounce banana liquor, 1/4 ounce Bailey's Irish cream, and one ounce milk. Serve over ice and garnish with, you guessed it, a banana slice. In summer months, sub the Bailey's and milk for lemon-lime mix and garnish with a peel of lime (pictured).
8. Murse Margarita
Guys and gals will love the fresh taste of these lime margaritas. We recommend serving with heaping plates of Mexican food as well making your event a full fledged National Nurses Week fiesta. To make a batch of 6 (or 4 if you're celebrating over here at ThriveAP HQ) of these mursey-margaritas, mix 1 1/2 cups of tequila, 3/4 cup Triple Sec, 3/4 cup fresh lime juice, 2 tablespoons sugar, and crushed ice to your liking. Rub a lime wedge around the rim of your glass and dip into salt for the full effect.
Here's to a fabulous National Nurses week! May your patients be friendly, your energy level high, and your work be rewarding! And, we hope this doesn't happen to you this week…or ever.
Your email address will not be published. Required fields are marked *
STAY UP TO DATE WITH NEWS & BEST PRACTICES
Form