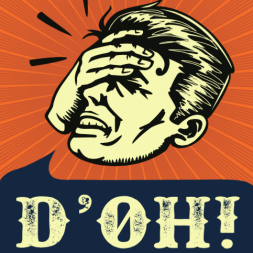 ---
Isn't writing NP program admissions essays the worst? The vague, nuanced questions leave you wondering what exactly faculty are looking to see in your responses. You must walk the fine line between bragging about your accomplishments and seeming like your credentials are lacking. You know you have overcome some challenge or obstacle in life, but of course can't think of it when you sit down to draft your admissions app.
While writing your NP program admissions essays can seem like a daunting task, there are a few things nurse practitioner programs consistently look for in your responses. And, there are a few common red flags admissions faculty notice that can land your app squarely in the recycle bin. What common mistakes should you avoid in writing your NP program admissions essays and personal statements?
1. A misguided perception of the nurse practitioner career
The number one, numero uno, highest priority, top thing admissions staff are looking to see in your personal statement and other application essay responses is that you understand the nurse practitioner role. If you mention you want to become a nurse practitioner because you "couldn't get into medical school", you won't be accepted to an NP program either.
Your personal statement and essay responses must show that you understand what nurse practitioners do on a day to day basis and how they fit into the healthcare system as a whole. If you aren't quite sure exactly how NP's fit in or what the nurse practitioner career looks like, job shadow an NP before drafting your response. Also, be sure your stated career goals match the specialty to which you are applying. Don't state you want to work in the ICU when applying to a Family Nurse Practitioner program. Your career plans and personal statement must be aligned.
2. Drama, drama, drama
Kim Hammonds, an admissions faculty member from Trevecca University, informed me in an interview a few months ago that personal statements have gotten a bit crazy lately. "It seems someone out there is advising students to tell dramatic stories in their personal statements" she said. "We don't want drama, we want to see the real you" she continued.
In drafting your personal statement you must walk the fine line of informing admissions faculty of your experience and qualifications while maintaining honesty. You must detail personal and professional goals while being practical. Even if the biggest challenge you have overcome in life is managing to live with a roommate who refuses to clean out the fridge or dealing with a drunk sorority sister, choose something more relevant to discuss on your application. Talk about past work experiences and how they have prepared you for the rigors of a nurse practitioner program. Treat your NP program application as you would a job application.
3. Cutting yourself short
Extracurricular experiences won't secure your admission to a nurse practitioner program quite like grades and GRE scores, but they certainly can help. Presenting these activities in a way that makes them relevant to your goal of becoming a nurse practitioner will boost your credentials even further. Pointing out that you were in a sorority on your application, for example, means nothing to admissions faculty. Outlining that you managed a substantial budget and lead the planning of multiple social and charity events every year including lining up vendors and delegating to other sorority members gives your experience some cred in the eyes of admissions staff.
Give your extracurricular activities some oomph on your app by mentioning the specific management and leadership skills they entailed. This way, you draw the connection to how your experiences, although sometimes seemingly insignificant, are helping you achieve your ultimate goals.
4. Neglecting to edit
Even if you have put together the perfect personal statement, have years of nursing experience, and once volunteered with AIDS orphans in the Peace Corps, nothing will ruin your nurse practitioner application quite like sloppiness. Graduate programs are writing-intensive. If your essay responses are crap, admissions staff will seriously doubt your ability to succeed in graduate school. Nothing will have a skinny envelope from your NP program of choice on its way to your mailbox quicker than bad grammar, punctuation mistakes, and a poorly written essay. Read and re-read your essay responses. Have a friend or family member go over them as well. Taking time on your essays and editing them to perfection will be worth the effort.
You Might Also Like: 4 Reasons You Were Rejected from Your NP Porgram (and How to Fix Them)
Your email address will not be published. Required fields are marked *
STAY UP TO DATE WITH NEWS & BEST PRACTICES
Form