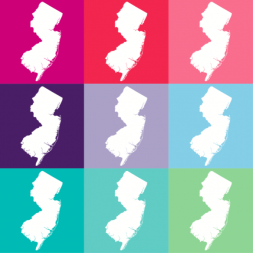 ---
Alright, you don't have to be from New Jersey to apply for this nurse practitioner residency opportunity. If you're an NP (or soon-to-be) looking for an East Coast opportunity, we just might have the right fit for you. The facility offering this residency opportunity in New Jersey is looking for a new grad motivated to provide community-based, affordable and accessible health services to an underserved population.
Providers at this clinic pride themselves on their mission to increase access to healthcare while decreasing barriers for the community. Not only can residents take comfort in the fact that they are working with a population in need of care, other providers at the facility love supporting new grads. Experienced NPs and MDs at the clinic love to teach and are committed to helping new grads reach their full potential. Offering a full spectrum of services, this primary care opportunity makes a great place to learn and grow a broader foundation for practice. In addition to this clinical experience and employer support, participants will also participate in our ThriveAP curriculum program.
Not familiar with ThriveAP? ThriveAP is a 12-month program that helps educate NPs and PAs working in the primary care setting. The program gives NPs and PAs a tool for increasing their skill set even after graduation with practical, actionable information. As a ThriveAP participant, you will attend a 2-day kickoff conference in Nashville featuring hands-on clinical skills. This in-person conference is followed by weekly live, online education sessions giving unparalleled access to knowledgeable, experienced and specialized providers committed to taking your knowledge-base to the next level.
Finally, if you're not yet convinced that this opportunity might be for you, this facility sits just off the Delaware River and is a short train ride away from Washington DC, Boston, New York City and Philadelphia. When you're not enhancing your primary care abilities, there are plenty of options for entertainment.
If working as a well-supported nurse practitioner in the primary care setting with an underserved patient population seems like a good fit for you, apply to our ThriveAP+ program today.
Your email address will not be published. Required fields are marked *
STAY UP TO DATE WITH NEWS & BEST PRACTICES
Form