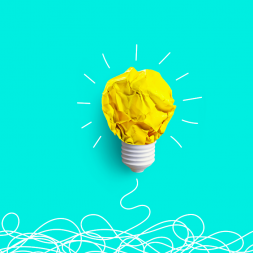 ---
Working up the nerve to ask for a raiseas a nurse practitioner takes a lot of guts. When you finally do pitch your case to your boss, it can be quite frustrating when the answer is "no". Whatever the reasoning may be, if you have done your research and presented a solid pitch with indisputable facts that show that your compensation is not up to par, it can be tempting to look for employment elsewhere; but don't plan your exit strategy just yet.
When you're not able to negotiate a salary increase, there are several perks you can and should still ask for as a nurse practitioner that create a win-win for you and your employer that have little to no effect on the company's bottom line. With a solid pitch, your boss will have a hard time saying no to these five perks.
Productivity Bonus
Although you should avoid asking for a raise solely because of personal financial troubles, if monetary compensation is your number one priority, ask about the possibility of a performance based bonus in lieu of a salary increase. While it may seem contradictory if your boss says no to a raise because of the state of the company's finances, many prefer to pay bonuses instead since they don't figure into your base salary moving forward and do not interfere with the company-wide salary grade levels the way a raise would. You could even set something in place for the opportunity to continue to earn bonuses based on your productivity every quarter or annually. For nurse practitioners, a productivity bonus may be based on the number of patients you see or the RVUs (learn more about these billing units here) you generate for the company.
More Time Off
While an argument could be made that time is money, extra PTO is a great bargaining chip as vacation time doesn't actually cost your employer any extra money in terms of hard dollars. As an added incentive for both you and your boss, several studies have found that more vacation time for employees yielded higher levels of productivity, a stronger workplace morale, greater employee retention and significant health benefits. Now that's a win-win everyone can get behind! Beach vacay, anyone?
Flexible Schedule
Similar to more paid time off, a flexible schedule also does not cost your employer extra capital, yet you are still being rewarded for your hard work with an opportunity for more work-life balance. Depending on the type of clinical setting you're in, you may be able to negotiate for a flexible shift that allows for one to two days off per week by working four 10's or three 12's. Likewise you could bargain for the ability to work remotely one day per week doing all that pesky paperwork from home or negotiate for less call or weekend coverage, too.
Training and Education Allowance
Requesting a CME allowance or that your employer pay for you to attend specific workshops, seminars or trainings is not only a great way to augment your salary, but to advance your career as an NP as well. It also shows your employer that you're dedicated to growing in your clinical skills as an employee of their company; it will produce a return on their investment in the long run and you'll become a more valuable asset to their practice. Not to mention, there are a lot of CME conferences located in fabulous vacation destinations.
Other Small Perks to Consider
Usually within the company's budget there is flexibility for smaller perks and incentives that are minor to your employer but significant for you. For example, you could negotiate a company cell phone plan if you use your personal device for a lot of work-related calls and situations like checking emails, speaking with patients, etc. Or if you are in a rural setting and your commute is notably long, you might be able to ask for a monthly gas stipend. If health and wellness are important to you and there's not already a gym on-site at the facility you work in, you could negotiate a membership to a fitness center (many of which will give corporate discounts to employers). Over time, these small perks add up, putting money back into your pocket but have an overall little effect on the employer's bottom line (check out this post for more on evaluating your nurse practitioner benefits package).
Go in with confidence and have a backup with what additional perks are of a value to you in the event that you're not able to receive the raise you want and deserve. Employers that value their providers will be open to ideas for other forms of compensation, especially if a pay raise is off the table for reasons outside of their immediate control.
What perks have you requested as a nurse practitioner?
You Might Also Like: 5 Tips to Avoid Awkwardness When Asking for a Raise
Your email address will not be published. Required fields are marked *
STAY UP TO DATE WITH NEWS & BEST PRACTICES
Form