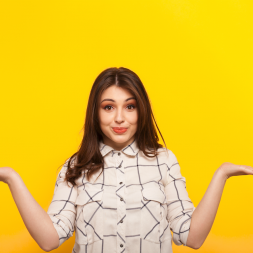 ---
Choosing your nurse practitioner specialty is a difficult decision. You are spending precious dollars to further your nursing education and don't want to make a mistake. After all, the specialty you choose to pursue significantly impacts your future job outlook. In thinking through your NP specialty options, beginning with the end in mind is a must.
Many NP program applicants neglect to research the job market before deciding on which specialty to study. When they graduate they find themselves having trouble with their job search even though nurse practitioners are in high demand across the country. The decision they made at the beginning of their education has precluded them from many opportunities. This is a particularly common frustration among many Adult-Gerontology Nurse Practitioner graduates.
If you are thinking through the Family Nurse Practitioner (FNP) vs. Adult-Gerontology Nurse Practitioner (AGNP) decision, here are a few things to consider.
Being a new grad demands flexibility
Many employers are looking to hire experienced nurse practitioners. So, as a new graduate you may need to be flexible in your job search. Even if your dream is to work in cardiology or surgery, you may find yourself working in a primary care clinic for a year or so to build a more solid clinical foundation. Having flexibility as to the patient population you are qualified to treat helps immensely in landing your first job. Since FNP grads are qualified to treat all ages, they have a much easier time finding jobs, especially as new nurse practitioner graduates.
Becoming an FNP doesn't mean you have to treat kids
One of the most common reasons prospective NPs choose the AGNP specialty is that they aren't interested in pediatrics. They see themselves working in internal medicine or a specialty clinic. Or, perhaps they have limited experience working with children and the thought of prescribing medication to a newborn is terrifying.
Family Nurse Practitioners are required to take a few courses in pediatrics and complete pediatric clinical hours throughout their NP program, but the bulk of the FNP eduction is adult focused. FNP's commonly work and are educated in practices that don't treat or treat only a limited number of kids.
AGNP's have limited options in the job market
Given the fact that Adult-Gerontology Nurse Practitioners cannot treat children they often find themselves with few options when it comes to their job search. Family practice clinics, urgent care clinics and emergency departments typically all treat pediatric patients. Even if kids don't make up the majority of their patient volume, these types of practices must hire nurse practitioners who at least have the capacity to care for younger patients. Hiring an AGNP presents too many logistical challenges so, these types of practices hire FNP's. With so many primary care and urgent care type clinics across the country, Adult Nurse Practitioners often find their options are limited when it comes time to find a job.
Your interests may change in the future
Choosing to become an FNP rather than an AGNP gives you more flexibility in your future career. Should your interests change over time and you find yourself looking to switch practice areas, an FNP degree is more likely to accommodate a new practice area. Some Adult Nurse Practitioners find themselves back in school as their interests change because their degree does not allow for as much movement between specialties.
Overall, many Adult Nurse Practitioners find themselves frustrated as their schooling ends and they begin the job search. Their options are limited and they are often passed over by employers for NPs with more flexibility in their practices. Even if you don't plan to use the full scope of the FNP degree, choosing a career as a Family Nurse Practitioner is a better bet.
You Might Also Like: Help! I Chose the Wrong Nurse Practitioner Specialty
Your email address will not be published. Required fields are marked *
STAY UP TO DATE WITH NEWS & BEST PRACTICES
Form