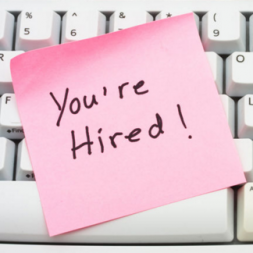 ---
Doing your due diligence
One lesson I've learned as a nurse practitioner is that making assumptions about what employment at hospitals and clinics will be like is a major mistake. Like many NPs, when looking for a job in the past, I've neglected to assess key aspects of my potential employers. Your nurse practitioner job search should include research and questions about much more than compensation, schedule, and benefits.
From workplace culture to company stability, here are 9 key things NPs should know about a prospective employer before signing on the dotted line.
1. How is the job currently being done?
You may mistakenly assume that the open NP position to which you applied is available as the result of a previous employee leaving the company. In reality, vacancies are the result of a wide range of causes. The employer may have received a new contract to staff an additional healthcare facility. Or, the employer may be creating the position to accommodate increasing patient volumes. Accepting a newly created position may mean ambiguity regarding your job responsibilities or indicate you can expect your job description and/or schedule to be in flux. Be sure you know if you can expect your position to change over time.
2. What are the biggest challenges the company is currently facing?
Asking about challenges a company is facing makes an excellent interview question. If you neglected to ask your interviewer about business hurdles, check out the latest news. What stories have been published about your prospective employer? Will these developments have a positive or negative impact on your employment experience?
3. Will the company be going through any upcoming transitions?
The current healthcare environment is leading to an ever increasing number of mergers and acquisitions of healthcare companies. Hospitals are buying up small private practices. Smaller practices are banding together to create more financially stable companies. Such transitions can be difficult for employees. They mean changing work environments and new job responsibilities. In some cases, they mean layoffs. Will the hospital or clinic to which you've applied be undergoing a major transition during your first years of employment? In your interview, ask if the employer has any upcoming plans for growth or restructuring.
4. What size is the company?
Company size confers advantages and disadvantages to nurse practitioners on all levels. Larger companies typically offer more room for career growth and stability. While they are more likely to survive periods of economic stress, large companies can seem impersonal and subject NPs to 'red tape'. Smaller companies, on the other hand, may give nurse practitioners more autonomy or mentorship than their larger counterparts depending on the focus of leadership. They also may be more likely to fold under financial stress. Look at the size and the financial health of the company to which you are applying. What are the benefits and drawbacks?
5. How is the company structured? Who calls the shots?
Company structure will significantly impact your day to day as a nurse practitioner. Before you sign an employment agreement, know who you will be reporting to. Ask about the kind of relationship you can expect with that individual. For example, you may be report directly to a physician working off site. Or, you may report directly to a non-clinical administrator. Consider your practice style. Which type of administrative structure suits you best?
6. Who will you be working with? What is his/her background?
Coworkers can make or break your nurse practitioner employment experience. This is especially true for new graduates. Ask a prospective employer who you can expect to work with in your new position. If you are an inexperienced NP, having an experienced provider or two nearby is essential. If you will be working solo, what resources does the employer offer to address clinical questions that may arise? Inquiring about your coworkers will help you know if the job is a good match for your professional needs.
7. What's the vibe?
Clinics and hospitals each have their own culture. Some are more formal with healthcare providers donning professional garb and lab jackets. Others are more casual featuring frequent sightings of scrubs and tennis shoes. Relaxed cultures may be more lenient with scheduling and communication norms. More structured cultures may make the work environment run more efficiently. Assess the clinic culture as you interview. Does the environment suit you? Checking out the company's social media presence and employee's LinkedIn profiles may help with your assessment.
8. What constitutes success in this position?
The way an employer measures success is perhaps the most important thing you need to know before joining a new company. Companies measuring success based on financial metrics will place pressure on nurse practitioners to see larger numbers of patients and bill at higher rates. Companies emphasizing service to the community and the patient care experience will place fewer such pressures on NPs. Ask prospective employers how success will be measured in your position. Think about how their response will affect your day to day should you accept the job.
9. What's the social media buzz?
Current and former employees as well as the company's own publications, reveal a lot about the employment environment you can expect to step into as a nurse practitioner. Check out social media platforms, recent news, financial reports, and message boards to get as broad a perspective as possible when it comes to the employer in question. Do you notice any red flags?
Taking the time to do a little background research and ask a few questions goes a long way in helping nurse practitioners make employment decisions. Before jumping into your next job, do some due diligence to make sure it's the place for you.
Your email address will not be published. Required fields are marked *
STAY UP TO DATE WITH NEWS & BEST PRACTICES
Form