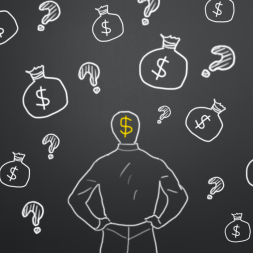 ---
Yeah, yeah, first year family nurse practitioners who have landed six-figure salary jobs immediately after graduation do exist. Barely. The majority of FNPs, however, earn less than the $100K mark. Salaries for nurse practitioners are on the rise, but extra effort is required for FNPs looking to cross the coveted six-figure salary echelon. If you are a family nurse practitioner, honing the following skills just might get you a significant salary bump.
1. Experience
There's no substitute for hands-on clinical experience in the nurse practitioner career. NPs without nurse practitioner experience working in the primary care setting are unlikely to seal $100K deals. With five or more years experience, however, NPs working in primary care can earn in the six-figure range.
2. Autonomy
Working solo in a practice, or, maintaining your own patient base, adds significant value in the eyes of an employer. So, salary often correlates to the extent the nurse practitioner is capable of practicing autonomously. Cultivating and managing your own set of patients as a nurse practitioner generates significant revenue and justifies a $100K paycheck.
3. Efficiency
Workplace efficiency is difficult to master as a nurse practitioner. Keeping up with documentation, patient call backs, and appointments makes for a difficult balance. FNPs capable of managing practice pressures efficiently earn more. If you are a primary care NP aiming for the $100K mark, establish systems within which you go about your day to day to aid with time management.
4. Business Mentality
Patient care is rightly the focus for family nurse practitioners. Treating patients, however, doesn't occur in a vacuum. Billing, coding, and reimbursement rates all come into play. Practices must generate revenue to stay afloat. Nurse practitioners with business savvy practice with an awareness of these principles and are more likely to pull their own weight. Compensation follows accordingly.
5. Procedural Expertise
Procedures require time and training to master. Family nurse practitioners must be comfortable performing procedures commonly required in the primary care setting to earn top salaries. Reimbursement for these services is high making you a more valuable provider both from a clinical and financial perspective. The greater the scope of services you are able to offer your patients, the more you can expect to be paid.
6. Location, Location, Location
Okay, location may not be a 'skill', but the ability to work in an area with higher average nurse practitioner salaries is a major plus for the NP reaching for the six-figure bar. Don't forget to take cost of living into your location decision. Planting yourself in Cali where the average nurse practitioner salary tops $115,000, won't leave as much in your savings account as living in Alaska where NP salaries are similar.
Do you earn six-figures as a primary care nurse practitioner? What skills do you feel helped you reach the $100K mark?
You Might Also Like: Your Productivity Bonus is Less Than Expected, Now What?
Your email address will not be published. Required fields are marked *
STAY UP TO DATE WITH NEWS & BEST PRACTICES
Form