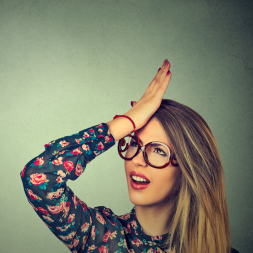 ---
As nurse practitioners, we spend the majority of time in our education on clinical content. Treating medical conditions like hypertension and diabetes are a focus. While clinical skills and know-how are essential to our careers, our education unfortunately neglects other aspects of the profession. Billing and coding is one such area. After all, it's these skills that ensure we're paid appropriately for the work that we do.
Billing and coding not only impacts our paychecks, it also ensures that the practices we work for stay afloat and keeps us out of prison. OK, well maybe not prison, but there are some serious penalties for over-billing as healthcare providers. Under-billing for our services means that we're not maximizing our revenue generating potential as NPs, something that is closely scrutinized by employers. Not to mention, you work hard and spent thousands of dollars on your education – you deserve to get paid for the work you do.
The intricacies of medical billing and coding can be difficult to master. However, there are a few courses and resources out there designed for NPs who could use a brush-up, or introductory knowledge, of these aspects of practice. Here are a few:
1. Code Blue Billing
Code Blue Billing offers a two-hour course on E/M coding for healthcare providers. The course was created by physicians who have an understanding of the issues providers encounter in a patient-facing role. At $169, the course is relatively affordable. Consider asking your employer to cover the cost – after all, the class is designed to help you maximize reimbursement potential.
2. Practice Management Institute
The Practice Management Institute (PMI) provides a number of options when it comes to billing and coding education. While many of their courses are designed specifically for individuals with a career in medical coding, there are a number of introductory classes both online and in-person that apply to nurse practitioners. Consider starting with the Introduction to Medical Coding option online.
3. American Medical Billing Association
If you're looking for a more robust billing education, the American Medical Billing Association (AMBA) can help. The Doctor's Office Billing Online Course, for example, is a 40-50 hour module that dives into the various aspects of billing and coding involved with operating a medical practice. AMBA also provides additional resources such as webinars for nurse practitioners interested in developing an in-depth knowledge of the topic.
4. Physicians Practice
Have a specific question related to billing and coding? Chances are that Physicians Practice can help. The online database contains a number of articles on the subject that go into depth when it comes to billing and coding intricacies. From Medicare coding requirements to billing for non-physician providers, Physicians Practice has you covered.
Could your coding skills use a brush-up?
You Might Also Like: Understanding CPT Codes in 10 Minutes or Less
Your email address will not be published. Required fields are marked *
STAY UP TO DATE WITH NEWS & BEST PRACTICES
Form