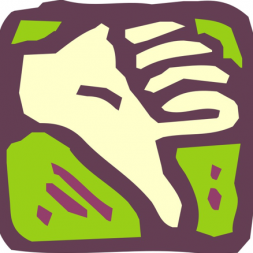 ---
If you're a regular ThriveAP blog reader, you know I'm a huge advocate of the nurse practitioner profession. I love working as an NP in the emergency department and wouldn't change a thing about my education and career path if I had to do it all over again. But, becoming a nurse practitioner isn't right for everyone. Furthering your nursing education is a major effort. When might becoming a nurse practitioner not be the right decision for you?
1. Because you got rejected from medical school
Becoming a nurse practitioner isn't second best. There is a lot of overlap between the role of NPs and physicians but they certainly aren't the same. If you find yourself freaking out because you recently received a med school rejection letter, evaluate if you really want to change your career path. Maybe one more shot at applying is worth it. Make sure you know what a nurse practitioner does and how the role differs from that of an MD before changing your mind.
2. Because you want to help people
Helping people is, of course, the essence of the nursing profession. It's what nurses and nurse practitioners do all day long. We calm fears, treat illnesses, and offer reassurance in times of crisis. We are in the caring and customer service business. So, why isn't this a good reason to become a nurse practitioner?
An affinity for helping others should be part of the reason you become an NP, but in considering your future career you need to take a realistic approach to balance the idealistic. Doing otherwise will leave you frustrated. Healthcare involves bureaucracy, paperwork, and jumping through hoops. Nursing is also a job. In most cases you will have a boss and be expected to meet certain metrics you feel may prevent you from helping patients to the best of your abilities.
Don't forget to consider the bad with the good in thinking about your future nurse practitioner career. While you will certainly make a difference in patient's lives as an NP, expect a few bumps along the road. If you anticipate these few downsides, you will succeed in keeping your positive disposition intact.
3. You want to open your own practice
Many aspiring nurse practitioners dream of one day owning their own practices. This is a worthwhile and admirable goal. But, if you want to make going solo the focus of your career, do your homework first. In some states, nurse practitioners are not permitted to work without collaborating with a physician. In these states you may still be able to own your own practice, but your profit margins will suffer as you must compensate an MD to oversee your work.
If you want to open your own practice, more power to you! Talk to other NPs who have started their own businesses as well so you are prepared to navigate your states laws and make sure your future goals and the realities of where you live will mesh.
4. You are unhappy working as a nurse
If you are no longer satisfied with your nursing career, advancing your nursing education may be the solution. Or, it may not. Consider why you are unhappy working as a nurse. If you find interacting with patients difficult, becoming a nurse practitioner won't help. If charting leaves you frustrated, life as an NP will present similar challenges. If you are, however, looking for a new challenge, more autonomy, and a different role, then the nurse practitioner profession could be the next best step for your career.
5. Your salary could use a boost
For most nurses, advancing their nursing education will pay off quite nicely. For others, the difference in pay between a current nursing job and a nurse practitioner position might not be as different as you would think. Nurses with extensive experience are paid quite well and won't see their paychecks grow with becoming an NP as much as less experienced RN's. Some states pay nurse practitioners much better than others. Research NP salaries in your area to make sure average NP pay meets your future salary expectations.
Is becoming a nurse practitioner right for you?
You Might Also Like: How Do You Choose Your Nurse Practitioner Specialty?
Your email address will not be published. Required fields are marked *
STAY UP TO DATE WITH NEWS & BEST PRACTICES
Form