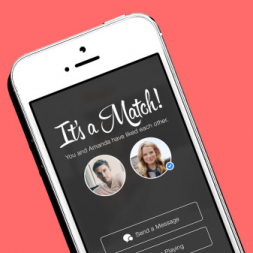 ---
In the interest of full disclosure, I am not on Tinder nor will I ever be. I am happily married. Depending on the day of the week, however, my sister's profile can be found on the app. She entertains my husband and I with stories of her Tinder dates. We find it highly amusing to sit at the kitchen table scrolling through potential matches on her phone when she isn't paying attention selecting who we think she should go out with next.
I wish I could divulge some of her more interesting Tinder tales, but, for the sake of her privacy I will refrain. This week, as I was muddling through a few job searches for the Career Advisor Program, I had a thought- looking for a job is kind of like being on Tinder. Here's how.
1. You've got to swipe through a lot of options before you find the right match
My sisters and friends have been on a lot of bad Tinder dates. From the "rich" guy who actually turned out to really be in a lot of debt, to the guy obsessed with his looks, and the guy with the personality of a brick wall, not everyone on Tinder is dateable. Frankly, most of the potential matches on the app aren't great picks.
Job searches often look similar. Even though job boards may be overflowing with nurse practitioner positions, most of them won't be right for you. Some jobs may not be supportive enough to help you get over the new grad learning curve, for example. Other postings may be for clinics that are poorly managed-there's usually a reason for high employee turnover. Many jobs may not meet your search criteria. Just like you shouldn't force a match when it comes to choosing a date, don't try to make a job that's an obvious "no" work for you.
2. Everyone's looking for a different level of commitment
Some guys (and gals) on Tinder are looking for a hook-up (okay, most guys on Tinder are looking for a hook-up), but then you get the occasional diamond in the rough who wants something real. He asks a match out to dinner, yes, a whole meal of food, and has good intentions in mind. Others on the app are looking for something in between, perhaps a companion to pass the time, a 'friend with benefits', or something else that I'm now too old and married to even know about.
Trying to find the right nurse practitioner job match is kind of the same. Some employers are looking for a locum tenens NP, a provider to fill in for a few days, weeks, or months for a temporary need. Other clinics or hospitals need a PRN nurse practitioner- to help fill in the gaps on a more consistent basis. Some employers want a full time commitment, others part-time. Some employers ask NPs to sign a one-year contract, others even ask for a non-compete clause stating you won't work for a competitor after leaving the job. When you're on the hunt for a job it can be hard to find compatibility when it comes to the level of commitment you're looking for.
3. First impressions are everything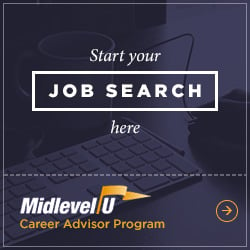 The best thing about Tinder is the photos, of course. Everyone's trying to make some sort of an impression. I would say good impression, but based on the pics I've seen I'm not sure "good" is what's on all Tinder user's minds. Decisions are made by a potential match based on just a few photos.
Employer's decisions about hiring nurse practitioners, or at least asking them to interview, are made in a similar manner. Hiring managers have only your resume, and perhaps a short email correspondence on which to base their decision. So, you'd better put quality time and effort into making a good first impression. Keep your resume and email correspondence neat and professional.
4. You never know what you're going to get
Want to be entertained? Ask a Tinder user about their latest date. Even dates that pass the first impression test don't always turn out well. The guy (or girl) may have engaged in a little false advertising on the app. Sometimes employers do the same.
As a nurse practitioner you may find a promising job prospect only to be let down when asked to sign a shady contract. Or, after working for a few months realize the position isn't all it was cracked up to be. This can be discouraging. In these situations, just remember, you can always go back to swiping through postings for a newer, better match.
Tired of playing the dating game when it comes to your job search? Let MMU help you find your first nurse practitioner job! Please note- we only find jobs, not actual dates.
You Might Also Like: How to Write Your Nurse Practitioner Resume
Your email address will not be published. Required fields are marked *
STAY UP TO DATE WITH NEWS & BEST PRACTICES
Form