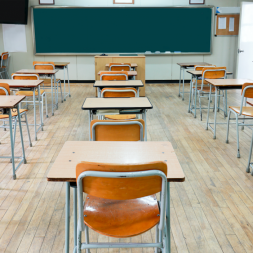 ---
After paying thousands of dollars to your nurse practitioner program, spending weekends writing papers and long days completing clinical work, your NP education should be entirely thorough, right? Wrong. I'm sorry to say, your nurse practitioner program won't teach you everything. What gaps can you expect to find in your NP education and how do you overcome them?
1. How Do You Find a Job as a Nurse Practitioner?
Shocking, I know. Personally my nurse practitioner program, as well as many others across the country according to students I have spoken with, missed this little detail. I entered my nurse practitioner program with the sole purpose of becoming employed as an NP. Then, once my clinical hours were over, no instruction arrived on how to actually go about becoming employed in my area of interest. Here are a few practical ways you can make connections to help you find a job as a nurse practitioner:
Create a good working relationship with your clinical instructors. They will know the job market in their area and just may be in-tune to some employment opportunities for new nurse practitioner graduates. If not, at least they can provide a solid recommendation to your future employers.
Put on your business suit and visit local clinics to hand out your resume in person. Don't give your resume to the front desk secretary, ask to speak with the physician, NP or clinic manager who hires nurse practitioners. Even if this particular clinic is not currently hiring, when a position opens up your name will be more likely to come up if the employer has met you personally.
Read my story. As a nurse practitioner, I had a few strokes of luck in finding my first job but also had to work hard to land my ideal nurse practitioner position. These three posts, When Will You Find Your Dream Job as a NP?, You've Finished Your NP Program Now How Do You Find a Job?, How I Found a Job Within One Week of Graduation will offer some insight into finding a job from a nurse practitioner who has had similar struggles.
2. Your First Year of Practice Will be Terrifying
Stress, tears, pulling out one's hair, dread and doubt often mark the first year of nurse practitioner practice for recent graduates. Two years of schooling simply cannot teach you all you need to know to perform your job well. You've got the basics but now on-the-job learning begins. Not only do you have a lot to learn, but unlike your clinical experience you must also juggle the pressures associated with medical practice- billing, working quickly and efficiently and fitting in four appointments each hour.
The best thing you can do to set yourself up for less stress and ultimate success in your first year as a NP is to work for a helpful, supportive and understanding supervising physician or nurse practitioner. Read the posts 4 Characteristics You Should Look for In Your First Supervising Physician for a bit more insight. The first year of practice as a nurse practitioner can be tough. But, if you stick it out things will get better. I promise.
3. How You Will Be Paid- And How Much
Most nurse practitioners (and patients) graduate assuming they will be paid a standard salary or hourly rate. Unfortunately, most employment contracts are not quite as clear cut. Some hospitals and clinics pay based on productivity, others a blend of a base rate topped with incentive pay. Others offer a standard salary or hourly rate with a bonus structure. Most employers will also offer a retirement plan, such as a 401K with additional employer contributions. Nurse practitioners should also expect a continuing education allowance to help pay for licensure and continuing eduction credits. Here are a few previously published posts to help give you some direction in contemplating payment structures, salaries and contract negotiation:
Yes, I too would like to think the practical side of becoming a nurse practitioner- finding a job and getting paid fairly- would be covered more extensively in the NP program curriculum. Unfortunately, in most nurse practitioner programs it is not. I hope these posts help you navigate the gaps in your NP education. As always, comment below with questions and let myself and other seasoned nurse practitioners offer some help.
Your email address will not be published. Required fields are marked *
STAY UP TO DATE WITH NEWS & BEST PRACTICES
Form