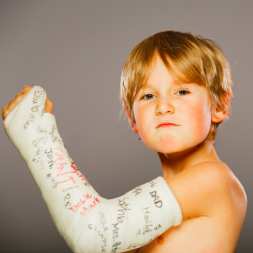 ---
I didn't quite finish up our series on certifications for nurse practitioners last week because it turns out there are a lot of ways for nurse practitioners working in specialty settings to stand out. Although NP degrees are pretty general in nature, there are certification and education options for nurse practitioners working or seeking to work in specialties that help NPs distinguish themselves in these settings. So, if you're a nurse practitioner with an interest or experience in orthopedics, check out these options to help establish yourself as a specialist.
1. Orthopaedic Nurses Certification Board NP Certification
Certifying as an orthopedic nurse practitioner helps NPs with experience in the field stand out as a specialist among colleagues. To obtain an orthopedic nurse practitioner certification (ONP-C), NPs must have worked at least 2,000 hours in the orthopedic NP role. They must also pass the ONP-C certification exam which covers content in the areas of degenerative disorders, orthopedic trauma, sports injuries, inflammatory disorders, metabolic bone disorders, pediatric/congenital disorders, musculoskeletal tumors and neuromuscular content.
2. University of North Carolina NP Fellowship
Nurse practitioners without orthopedic experience but with an interest in bone and joint health may wish to complete a fellowship program to further their specialty knowledge and establish themselves in the field. The University of North Carolina offers a 12 month post-graduate program designed to prepare NPs for orthopedic practice. Training focuses on inpatient and outpatient care including sports medicine, primary care orthopedics, intra-operative and peri-operative patient care.
3. Carilion Clinic Orthopaedic Surgery Fellowship
Breaking into the orthopedic surgery specialty is difficult for nurse practitioners. Fortunately, the Carilion Clinic based in Roanoake, Virginia offers a solution in their Orthopedic Surgery ACP Fellowship. The fellowship is open to nurse practitioners with an RNFA certificate. The program is 12 months in duration and admits two participants each year. Clinical rotations include foot and ankle, general orthopedics, hand and upper extremity, pediatrics, spine, sports medicine, joint replacement, trauma and emergency medicine.
Your email address will not be published. Required fields are marked *
STAY UP TO DATE WITH NEWS & BEST PRACTICES
Form