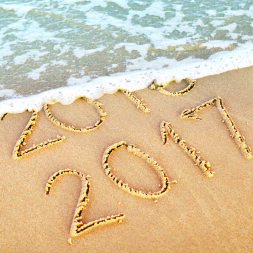 ---
Forget the parties (but maybe not the champagne), in my opinion there's no better way to ring in the New Year than with Top 10 of [insert soon to be complete year here] articles. I love taking a look back and reminiscing about the past twelve months. So, in true New Year's fashion, this week on ThriveAP we will be featuring our best of's from 2016. Presenting today's list – 2016's most helpful blog posts for nurse practitioner students.
1. The 6-Step Plan for Nurse Practitioner Certification Success
Having a written plan is grounding, giving my day, week, month, or year, direction. The task is particularly enjoyable when it relates to a new beginning, drafted on a blank sheet of paper and color coded with a brand new pen. Then, the hard work begins… If you're a nurse practitioner student with spring or summer graduation impending, now is the time to break out a fresh notebook (or maybe a document on your laptop) to use as you prepare for your NP certification exam. On the first sheet of that notebook, draft your study plan. Continue Reading…
2. How Likely are You to Pass the NP Certification Exam?
Checking out pass rates for the national nurse practitioner certification exam may give you an edge when it comes to your test taking strategy. Knowing which test gives you the greatest odds of success is to your advantage. If you plan to take the NP certification exam this year, look at these two tables outlining the percentage of family and adult-gerontology nurse practitioners passing the ANCC and AANP certification exams. Continue reading…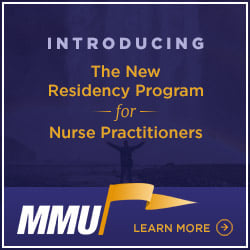 3. Three Surprising Things Successful NPs Don't Waste Time On
If you're a nurse practitioner student, you may feel like you're being pulled in a hundred different directions. Managing the workload your nurse practitioner program places on you, along with life's other necessities like earning an income, can be difficult to manage. Fortunately, there is a better way. Choose not to care…about some things, anyway. Successful NP students prioritize what matters and avoid wasting time on things that don't. Here's a peek at what you can let go of to make life easier as a nurse practitioner student. Continue reading…
4. NP Students – Don't Make These 6 Financial Aid Mistakes
Taking some extra time to secure the best financial aid package possible may save you thousands of dollars long term, mitigating the headache that so often comes with paying off student loans. To prevent future budget woes, avoid these common mistakes when it comes to your nurse practitioner program financial aid decisions. Continue reading…
5. Tips for Starting Your NP Program Off on the Right Foot
If you're heading into a nurse practitioner program this year, congrats! Making the decision to further your education isn't an easy one. Your motivation and enthusiasm will take you far as you kick off the semester. Sometimes, however, it can be difficult to stay focused as the school year wears on. To set yourself up for nurse practitioner school success, here is some advice based on my own NP program experience. Continue reading…
6. 9 Hidden Costs of Nurse Practitioner School Graduation
While most nurse practitioners are familiar with the steps of the licensing and job search process, many neglect to consider how much the ordeal will cost. And, yes, it is pricey. So, nurse practitioner new grads, before you book a two week backpacking trip to Europe, or a sunny island getaway to celebrate your accomplishment, get your post-graduation budget in order. Don't forget to include the following unanticipated costs of nurse practitioner program graduation. Continue reading…
7. Here's What I Wish I Learned in My Clinical Rotations
Looking back on life as a nurse practitioner student from the perspective of a now experienced NP makes me wish I'd done a few things differently during my time in school. I'm not taking about major regrets here, but rather a few small adjustments that would have created a smoother transition to practice. The most crucial of these? Making the most of my clinical experience. Continue reading…
Which posts did you find most helpful as a nurse practitioner student in 2016?
Your email address will not be published. Required fields are marked *
STAY UP TO DATE WITH NEWS & BEST PRACTICES
Form